1910-1952
Edit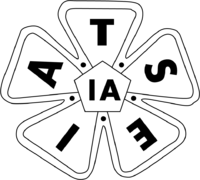 The Los Angeles Merchants and Manufacturers Association (M&M) railroaded an anti-picketing ordinance. The LA City Council complied. Shortly thereafter, 470 workers were arrested for picketing. However, public sympathy was with the strikers, and juries released defendants almost as quickly as they were arrested.
The climax came on October 1, 1910. The Los Angeles Times building was dynamited, killing 20 workers. James McNamara, brother of the secretary of the Ironworkers' union, pleaded guilty to conspiracy in the Times building explosion.
This event set back the cause of labor, not only in Los Angeles, but nationwide.
1952-present
Edit

In February, 1952, IA workers went on strike for an hour at four of the ten major producers: Ziv, Crosby, Wisbar and Screen Televideo. All ten producers then signed a contract that was equal to that enjoyed by IA members working in theatrical movie productions.
This was a major breakthrough for our Alliance. By the summer of 1952, one quarter of the IA membership in Hollywood was employed in television film production.